ESL Valentine's Activities For All Ages
Here are some engaging Valentine's Day activities that kids of all ages love doing! From board games to charades, I've put together some go my go-to Valentine's activities in this post. I've divided them by age/ability level for all of you that have mixed age/level learners. Valentine's Day is always a fun time in the classroom. Kids love all of the activities and treats that come with the celebration.
Create your own engaging Valentine's Day board game to practice and review any subject! The game board template and EDITABLE GAME CARDS can be used to create the perfect game tailored to exactly what you are teaching! Edit the game cards to include questions, problems, vocabulary, pictures and more! These templates are for personal classroom use and can NOT be sold!



Valentine's Day Speaking Activity for after the holiday when our students love talking about what they did. Target their language and practice speaking and listening with these Find Someone Who Prompts. They are a great way to move around the room and socialize with classmates after a school break or holiday. Use the pre-formatted 1 page printable or CUSTOMIZE the questions with the editable PowerPoint file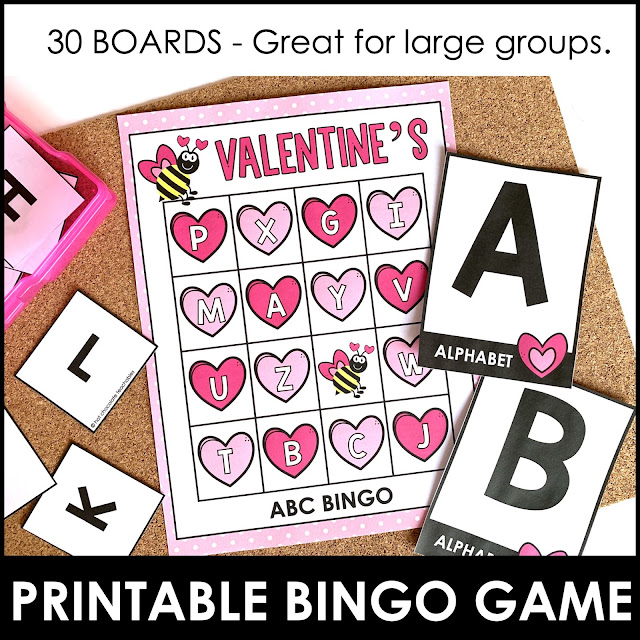 Age: Preschool- 1st grade
Ability/Skill level: Recognize uppercase letters A-Z
This Bingo set is best for little learners (Preschool+) and included a helpful flashcard set.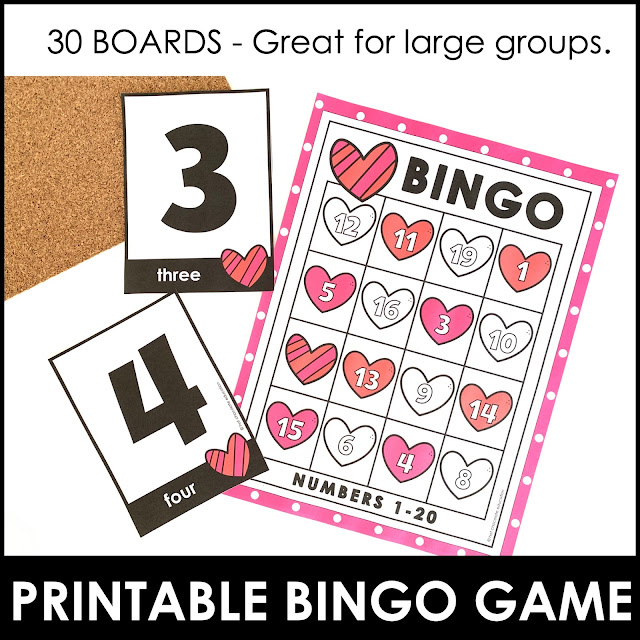 Age: Preschool +
Ability/Skill level: Recognize numbers from 1 to 20
Numbers are often one of the first things that we teach our newcomers. Since most students almost immediately feel comfortable with 1-20 number recogintion, this is a great game to play right away. It encourages listening, speaking, reading and recognition skills in the target language. I say target language because the nice thing about this set is that it can be used in ANY language.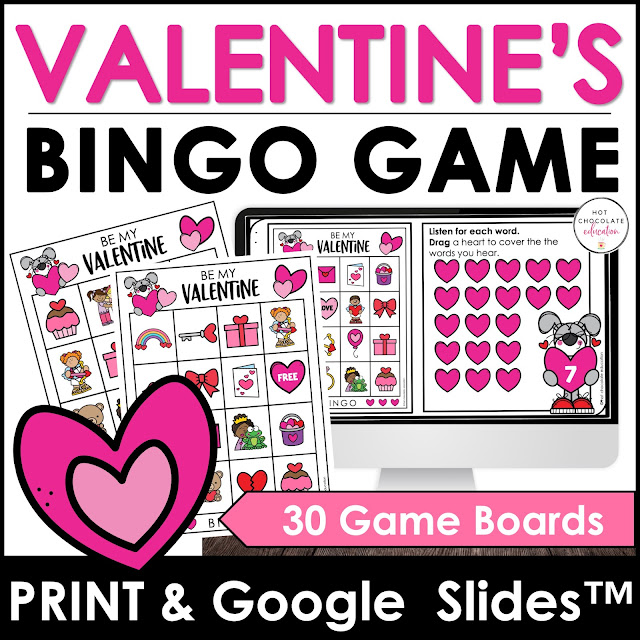 Age: 1st grade +
Ability/Skill level: Recognize Valentine's Day themed vocabulary