Irregular Verbs Made Easy – Even for beginners!
As teachers we are all thrilled when our students begin using the Present Tense correctly. They start using the third person, conjugating verbs and using question forms. Then, along comes the Past Simple. It seems great at first. Everyone is happily adding "-ed" to the end of their previously memorized verbs, when we drop the IRREGULARS bomb. In ESL classes, there is usually a page in the back of their book dedicated to the most common irregulars. You have your students turn to that page and boom…jaws drop! No, this can't be happening. They NEED to memorize these verbs.
Memorization is NOT a fun task. I've compiled a few games and activities to help with the dread they feel when it comes to Past Tense Irregulars.
If you need an engaging way to help your students practice changing irregular past tense verbs and using them in sentences and questions this board game is the perfect way. Students will use the game board and question cards to practice this important grammar skill. Your students will love the space theme and will have tons of fun trying be the first to advance to the end of the board game and get back to  Earth.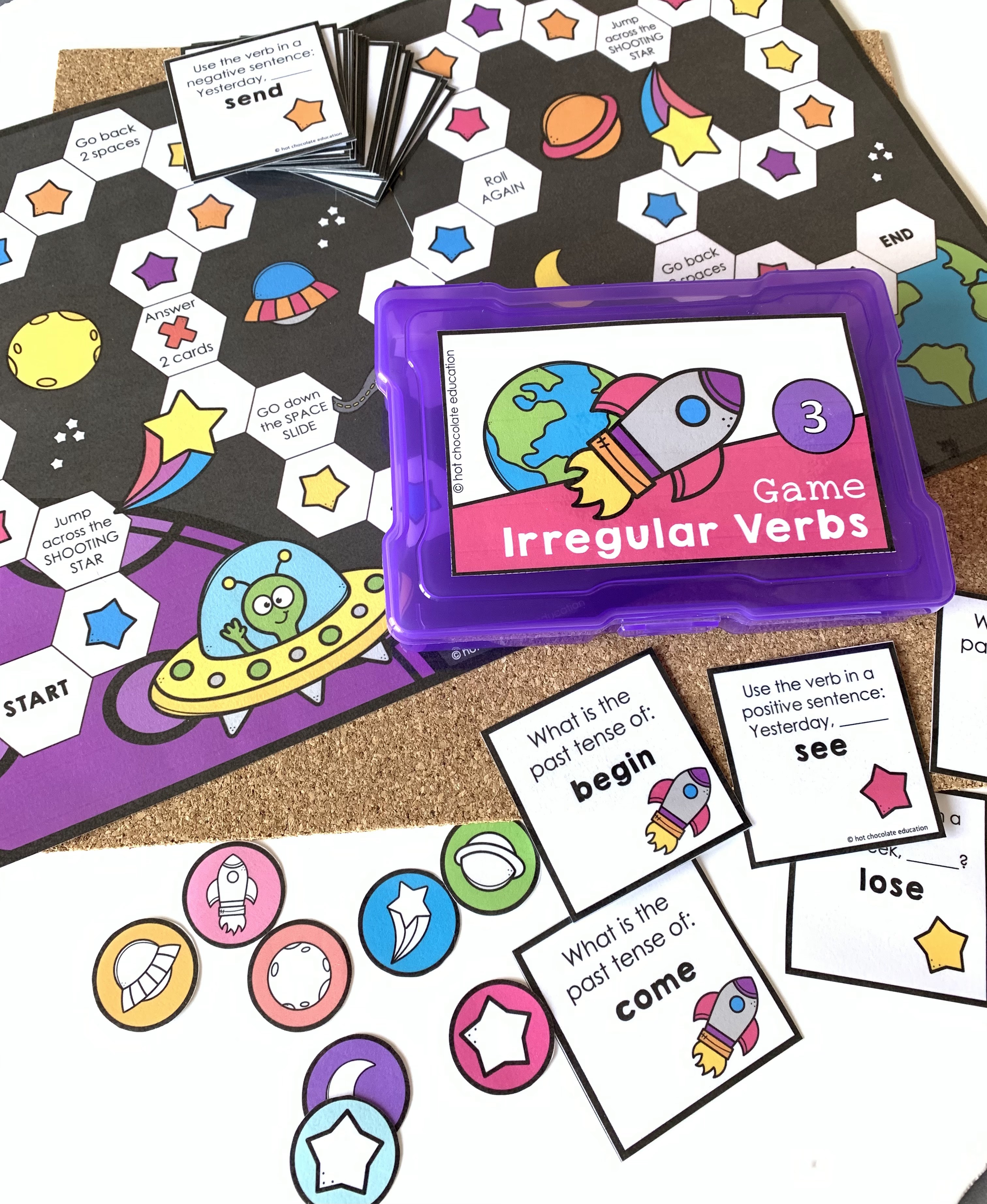 Differentiated into two levels, this game works for both lower and upper elementary students.

Level 1

: Students change each verb from the present to past tense

Level 2:

 Students are asked to use each verb in a question, positive or negative sentence.
I have/ Who has Card games are a great way to improve both visual verb identification and listening skills. One student reads the Present Tense and another student looks through their cards to find the correct Past Tense. Be sure to monitor your students for correct pronunciation while playing! This game works great in small groups and focuses on 55 different verbs.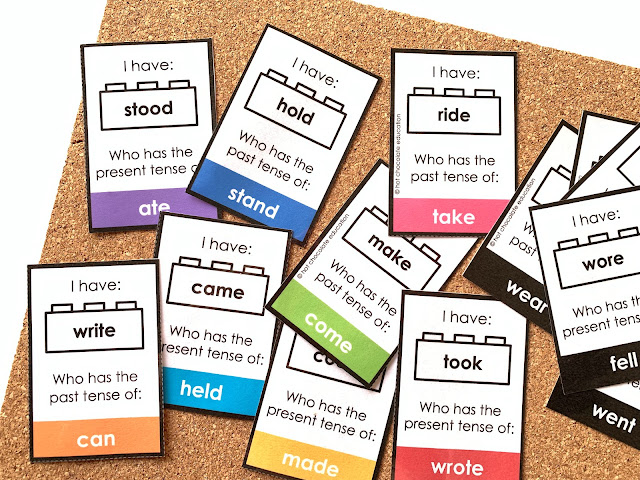 REGULAR AND IRREGULAR PAST TENSE VERB DOMINOES – ENDING PRONUNCIATIONS -T -D -ID
Do your students need help with memorizing and practicing common 

irregular past tense verbs

 and 

regular past tense verb ending pronunciations? (-t, -d, -id)

 I think that these ending sounds can be so confusing for students that they really need help and practice. This is a great game to help with these endings. There are two separate games included in this set. In one set, students must match the present tense to the past tense of the irregular verb. In the second set, students must match the regular verb to it's proper pronunciation ending. Both games are played like traditional dominoes so it's great for small groups. * To make it more challenging for more advanced groups, you can also ask your students to use the verb on their domino in a complete sentence!
This resource contains 35 different task cards that require your students to change the infinitive verb to the 
 *All of the cards feature POSITIVE sentences in order to give your students more practice changing the 
IRREGULAR verb
 to the past tense. This is great to use along with your unit on changing irregular verbs to the past tense in Elementary ESL/EFL classes. This set works great for small groups and centers and can be used by all young learners. It also includes a student recording sheet and answer sheet so your students can also self correct their work.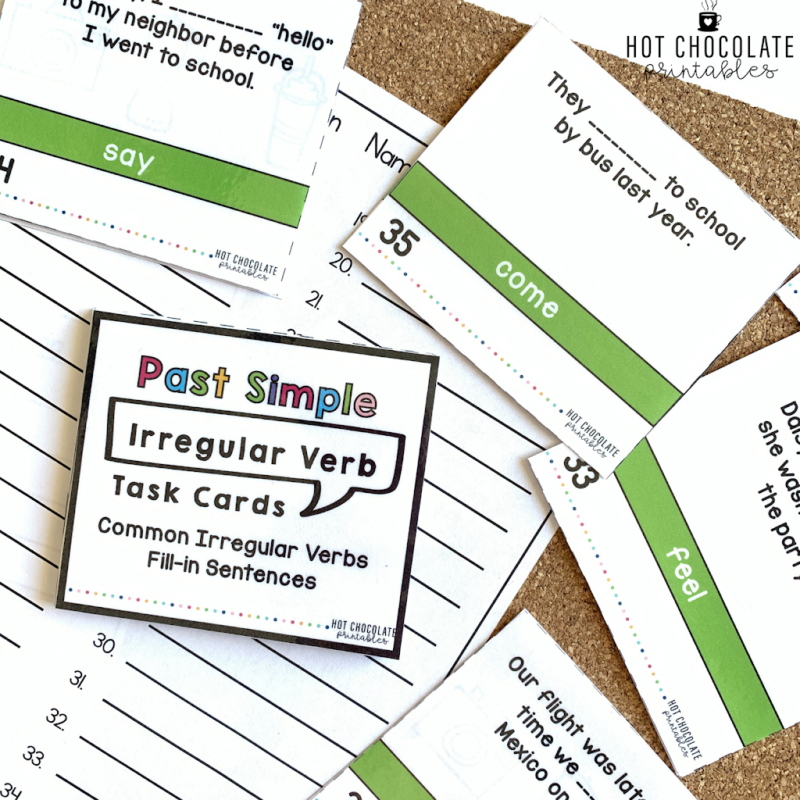 I hope that a few of these resources can make your lessons a little more fun and exciting for your students while saving you precious TIME! All resources are ready to download, print and use!
10 minutes to classroom ready!