St. Patrick's Day Posters – Print & Decorate in 5 minutes
These easy, low prep St. Patrick's Day bulletin board posters are a great way to add instant color to your classroom. While elaborate pinterest worthy bulletin board decor look amazing, I've never had the time to cut, arranged and figure it all out. I've always avoided decorations that seem too complicated or time-consuming. That's exactly why my INSTANT classroom decor posters are just that: INSTANT. Just print on card stock or laminate for durability, hang up in your classroom and you are done! You've added color, theme and festivity in 5 minutes. The great part is that once you've figured out the perfect place to position these posters, you can easily take them down at the start of each season or holiday and replace them with the next set. This is the St. Patrick's Day poster set pictured below.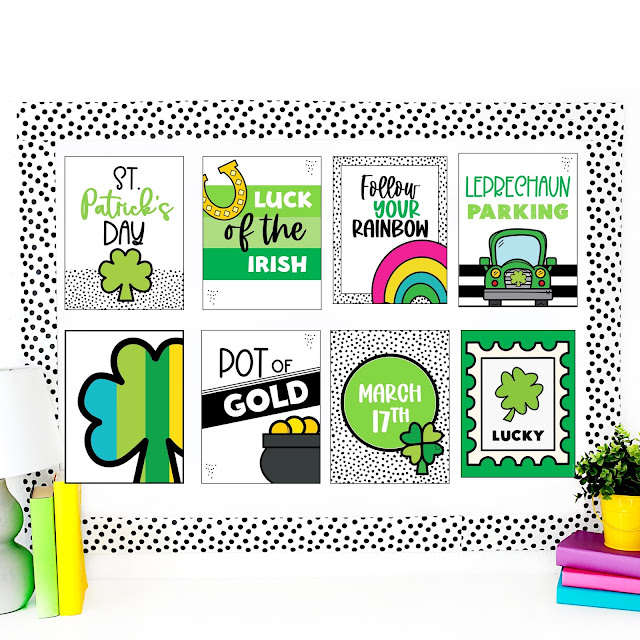 If you are like me, when you find something that works – you buy the bundle! That way decorating your classroom doesn't become a chore. You don't need to spend hours on pinterest or purchase accessories to go with each display. Each of these holiday and seasonal poster sets includes 8 posters. Use them all or switch them out to make different displays each season!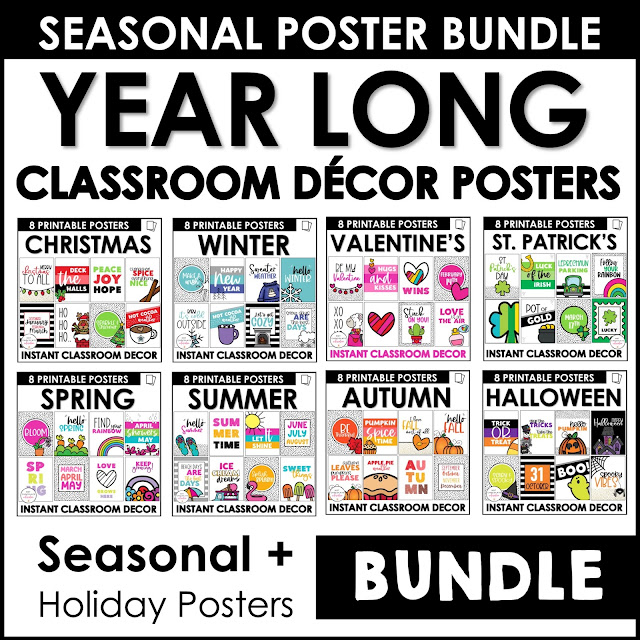 Holidays:
Christmas
Valentine's Day
St. Patrick Day
Halloween
Seasons:
Spring
Summer
Fall/Autumn
Winter
Keep these poster sets in mind if you're a busy teacher looking for cheerful bulletin board/wall decor that's colorful and easy to prep! They also work great with most ages from young learners through middle school!
Happy teaching –
Brooke