3 Christmas Writing Crafts Your Students Will Love
Christmas is a great time to introduce writing crafts or craftivities if you haven't already tried them in your classroom. You might be wondering, what exactly is a "craftivity"? Well, it's the perfect mix of a simple coloring activity and a simple writing activity that students love! Here are three activities you can use to promote creative, descriptive ad narrative writing. These activities are designed with young yearners or English as a second language students. These activities are two pages each and consist of a simple coloring topper and a writing prompt. Let's start with my favorite: Sleigh Decorating Competition where you will host an actual contest.
Students are encouraged to be as creative as possible when decorating their sleighs – using colors, stickers and any materials they have available. After they've decorated their craft, the contest begins. Included in this resource are secret ballot slips where students can vote for their favorite sleigh. Count up the ballots and see who won! Make it more fun with simple prizes (mini-erasers, candy or chocolate). I've created a collection of other Christmas Craftivities that you might be interested in too! Each writing activity is low-prep. Just print off two pages per student.
YOU'LL NEED:
– coloring supplies
– writing supplies
– scissors
-glue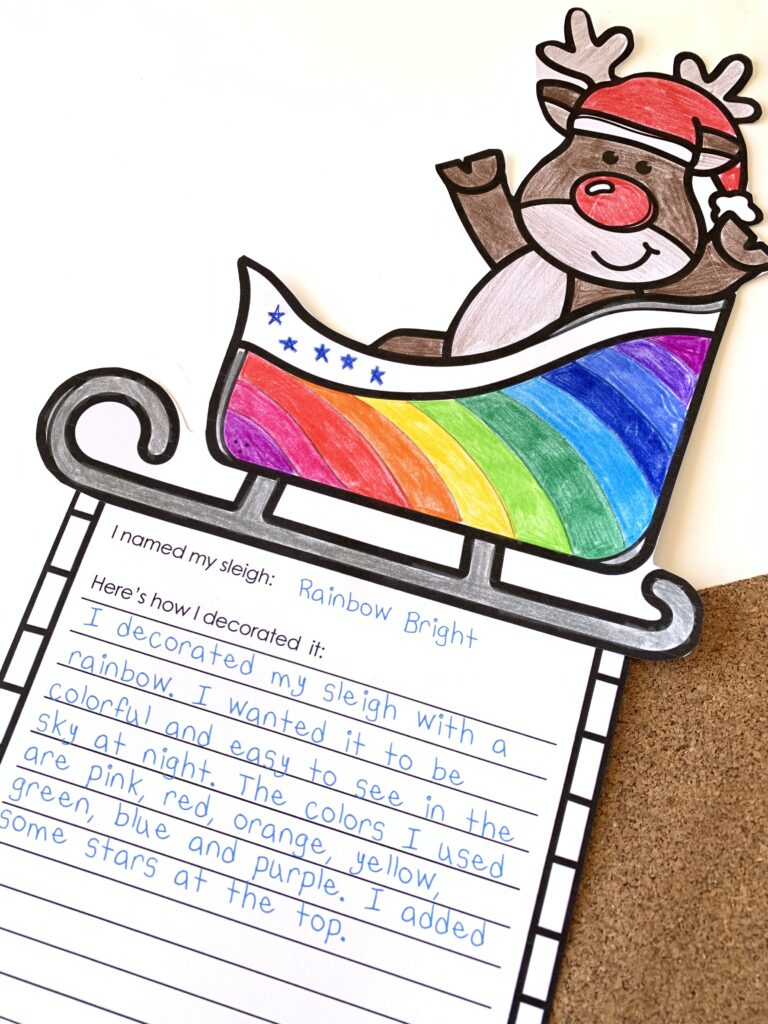 Looking for a great Christmas descriptive writing activity? You can take a closer look at the resource here: Christmas Sleigh Contest Writing Craftivity
Writing is a very important skill for ESL students and oftentimes even more difficult to master than speaking. If you are looking for other Christmas games and activities, check out this blog post titled: 3 Engaging Christmas Activities to use in your ESL Classroom
How does THIS CHRISTMAS ACTIVITY WORK?
Print the necessary components (2 pages – a topper and a writing sheet).
Have students complete both pages.
Cut out, glue together and voilà – you Christmas craftivity or Bulletin board is complete!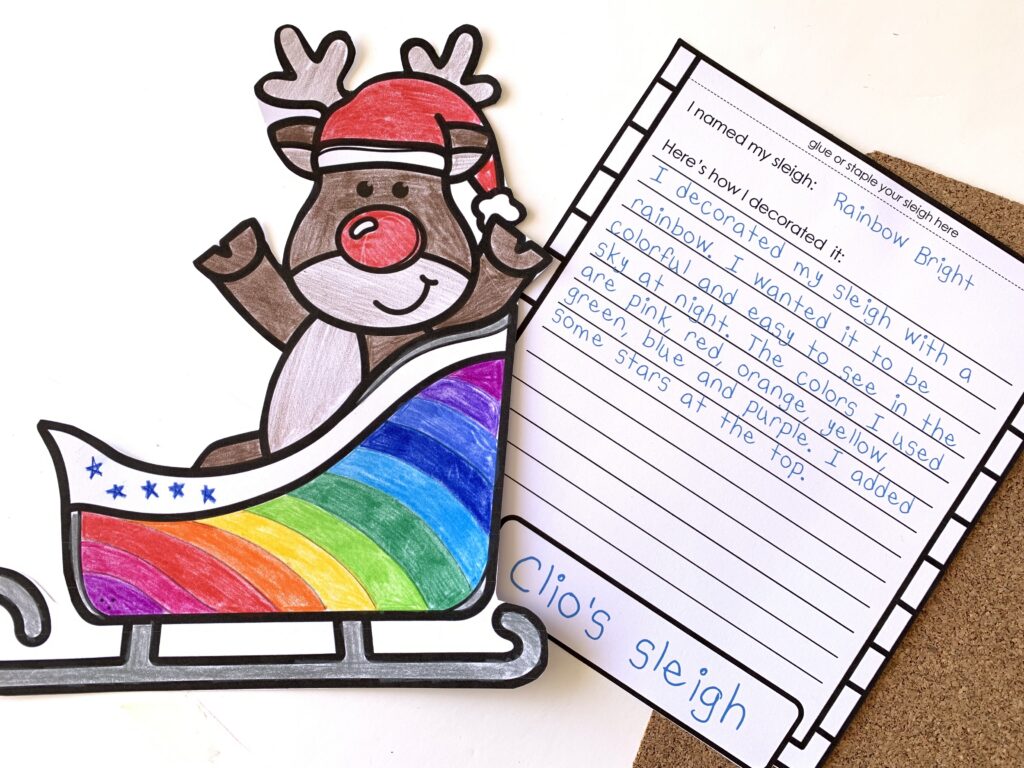 take a closer look at my Christmas Writing Craftivities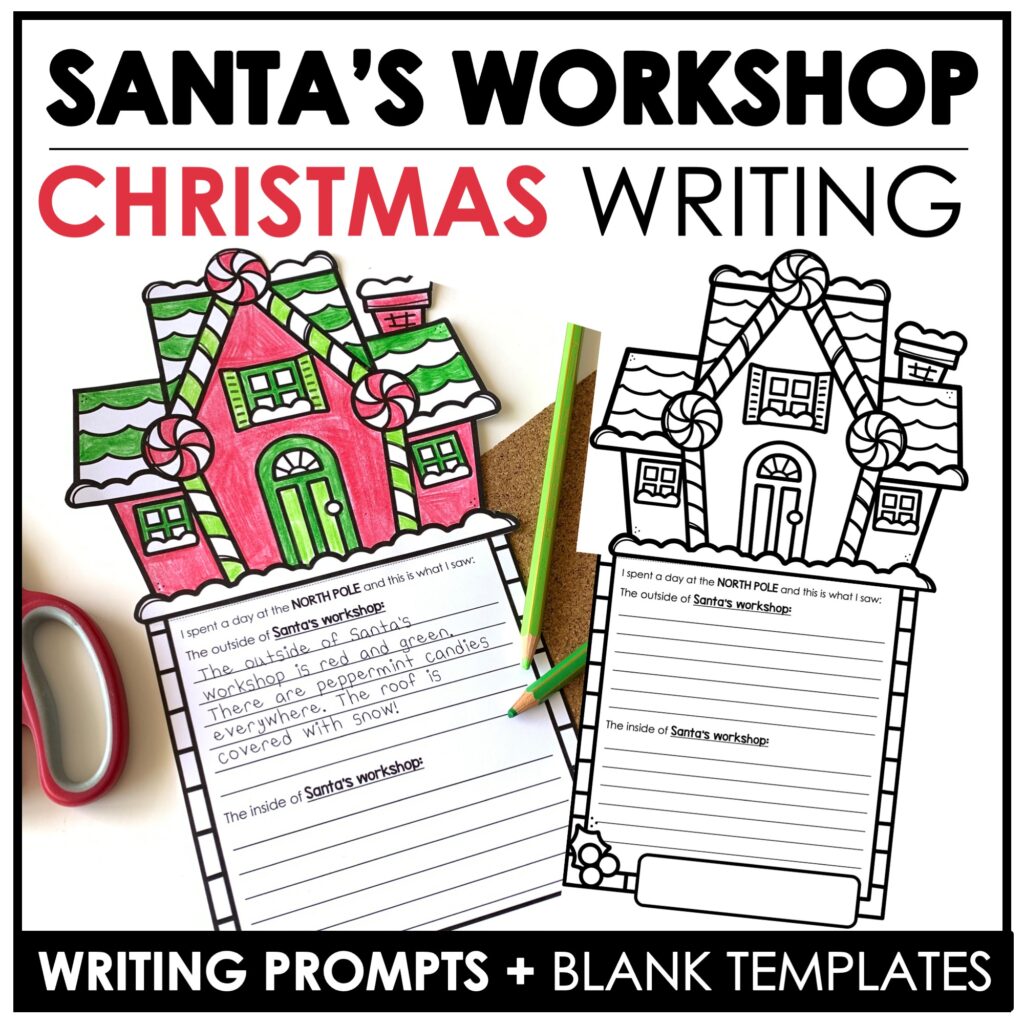 What's included in EACH SET
IN CONCLUSION
If you haven't tried writing crafts with your students I would definitely recommend giving them a try. They are low-prep, easy to assemble and students really enjoy the creative aspect of "not just another writing assignment". A big plus is that you can turn student work into a festive holiday bulletin board in no time!
---

Happy teaching! Brooke