WH QUESTION WORDS – Functional Classroom Grammar & Vocabulary Posters
Using posters to display WH question words is a great  grammar reference to keep on your classroom walls. Students can reference the visuals to improve making and answering questions with WH words and as a result they'll improve:
comprehension of a spoken question 

comprehension of question about a text

writing skills – answering questions
Functional classroom decor is an amazing addition to the learning process. When I think back to my elementary school days, I can actually remember with detail what my classrooms looked like. The ESL classroom is a great place to use functional decor since students can constantly put it to use in their writing assignments and speaking activities. Having a constant visual reminder of a specific grammar point, skill or vocabulary list is a great way to reinforce passive learning and keep students engaged. 
These WH-Question posters are a great way to remind students of the various ways that question words can be used to elicit information and how to form answers based on the question being asked. If you are teaching question words and need more practice, be sure to take a look at these WH Question printable games to help students answer open ended questions.
WH QUESTION WORD POSTERS – BRIGHT COLORS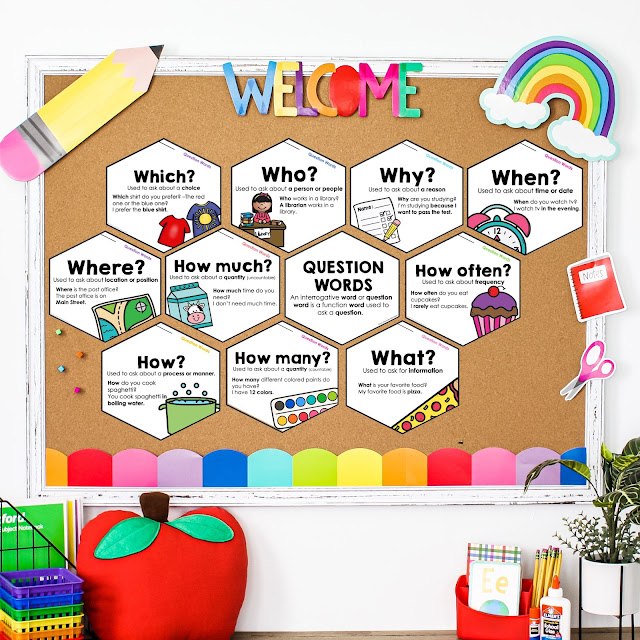 QUESTION WORD POSTERS – NEUTRAL COLORS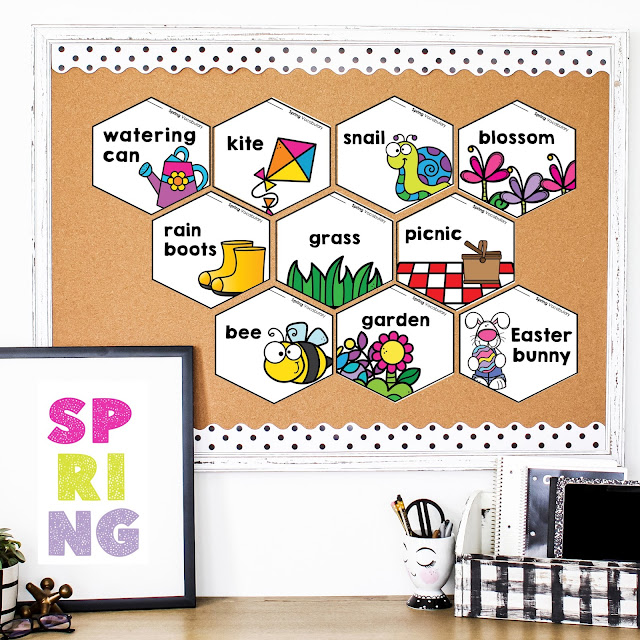 Keeping a seasonal vocabulary bulletin board is a great way to encourage adding and expanding vocabulary during writing activities and increase spelling accuracy. These seasonal vocabulary posters are available for the following seasons:
Remembering verb conjugations can be tricky. This VERB TENSES bulletin board poster set makes a visual reminder for the most common regular and irregular verbs. Each verb is conjugated four different ways: present, continuous, past and future.
If you would like to see the entire collection of classroom decor posters, you can click the link HERE
I hope these posters have given you some classroom inspiration!