ready to discover more amazing resources?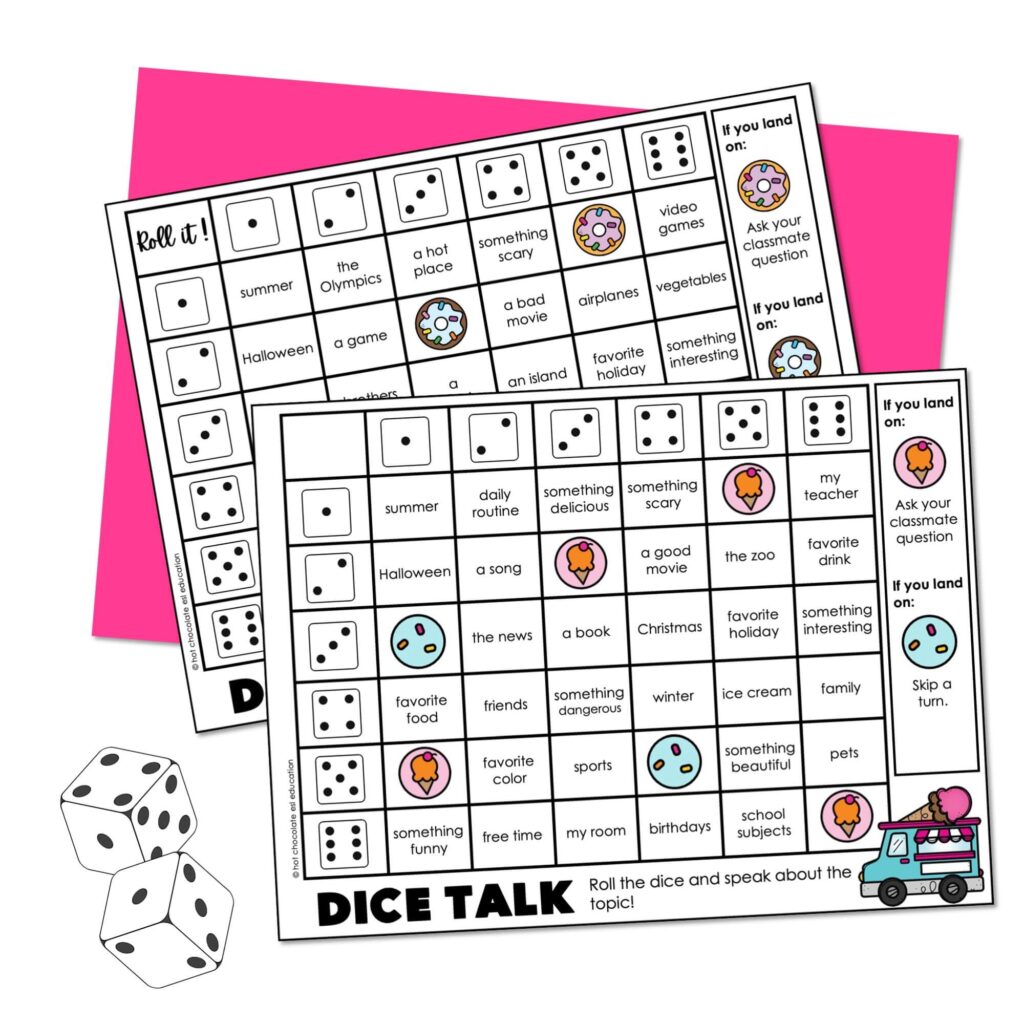 Get your students talking! This FREE dice talk printable is the perfect small group ice-breaker!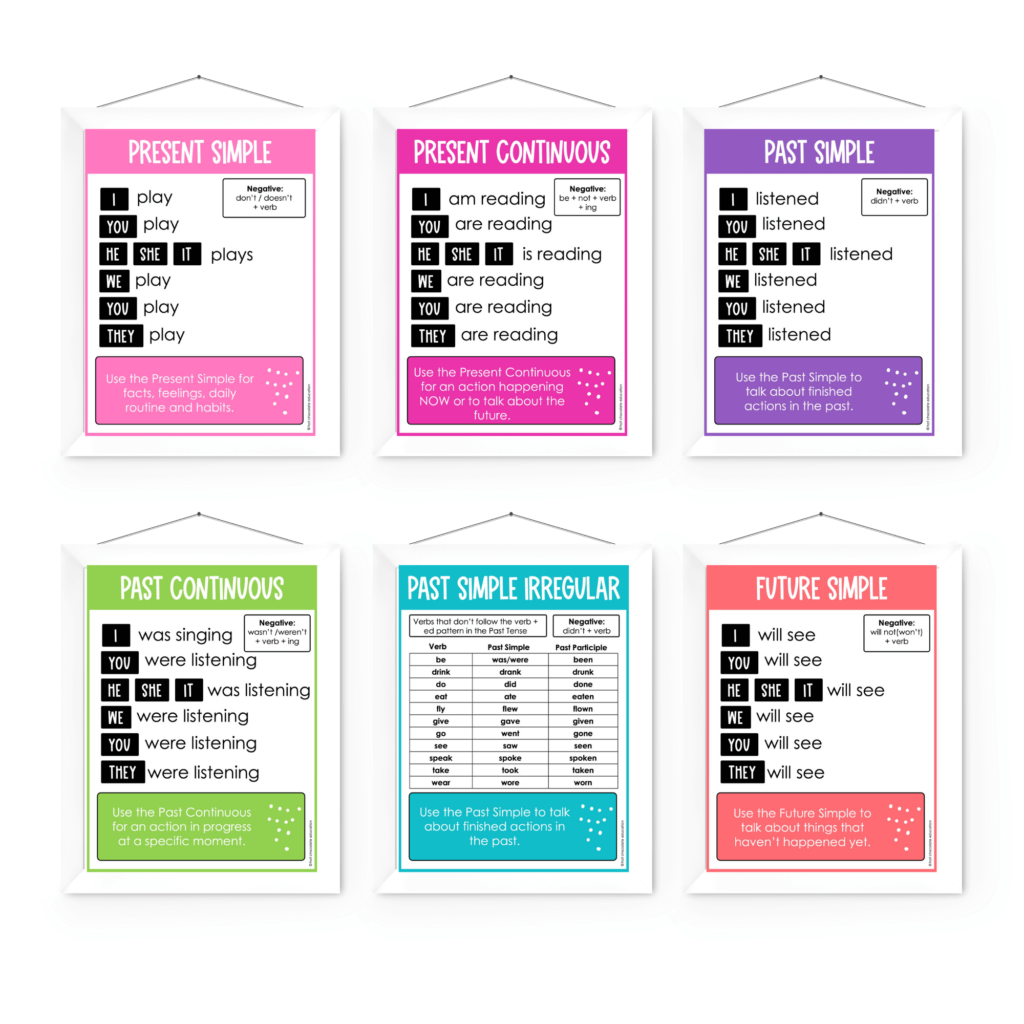 Decorate your classroom the functional way. Download these verb tense posters to brighten up your classroom!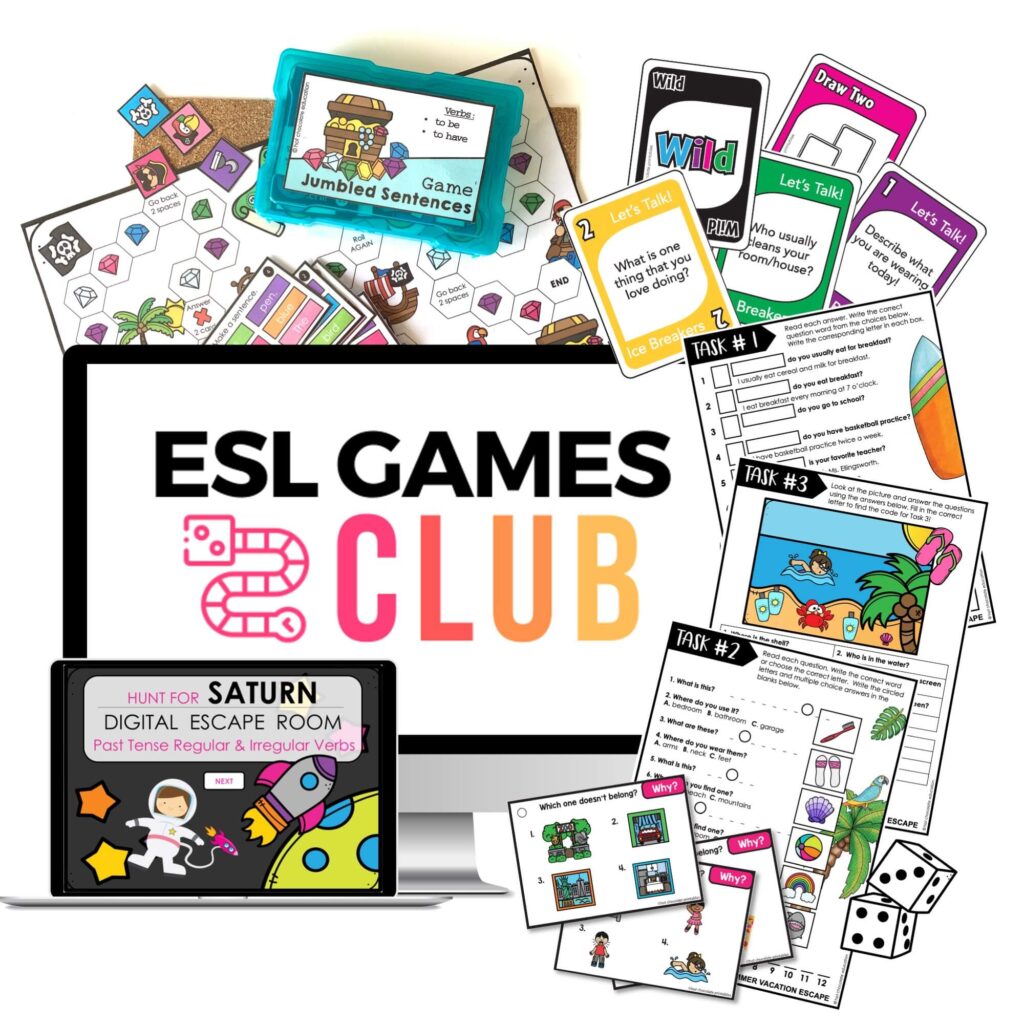 ESL GAMES CLUB
Gamify your classroom!
The monthly subscription is coming soon and it's so exciting!!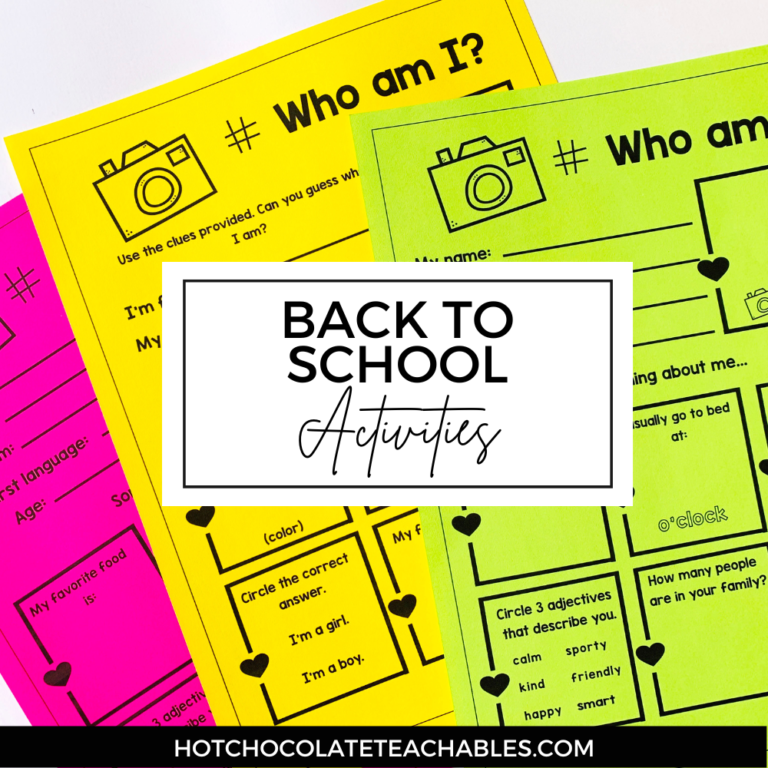 Back to school is around the corner and it's always nice to have a variety of fun ice breaker activities for the first week back to school in addition to your regular curriculum. Here are a few of my favorite activities to use with ESL learners of various skill levels from newcomers to intermediate students….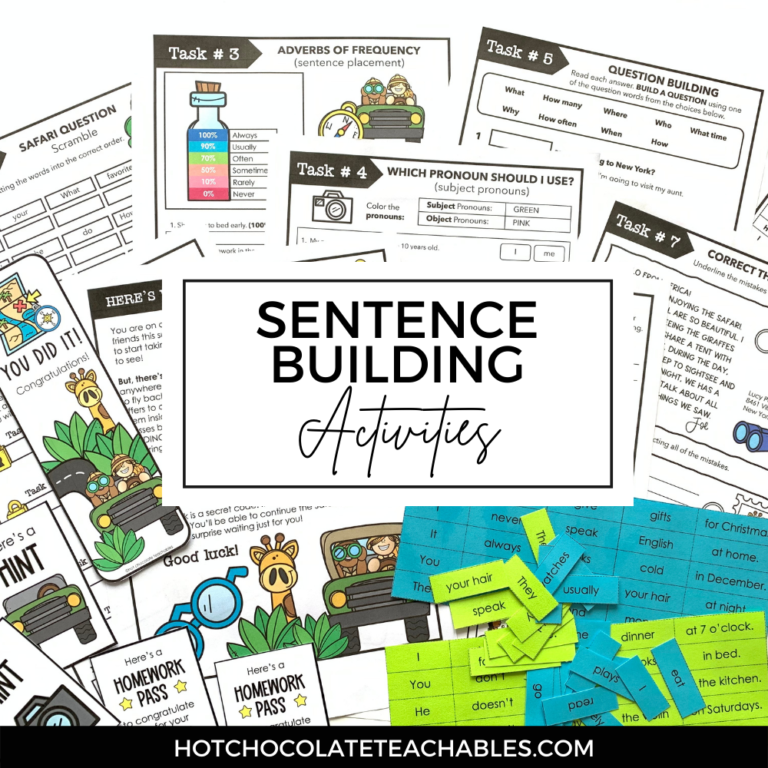 Do your students struggle with using proper structure for sentences and questions? Here are my five favorite activities to practice sentence building with ESL learners. These activities are low prep and work well in small groups. TRY USING A SENTENCE BUILDING ESCAPE ROOM Escape Rooms are an amazing way to get kids involved in the…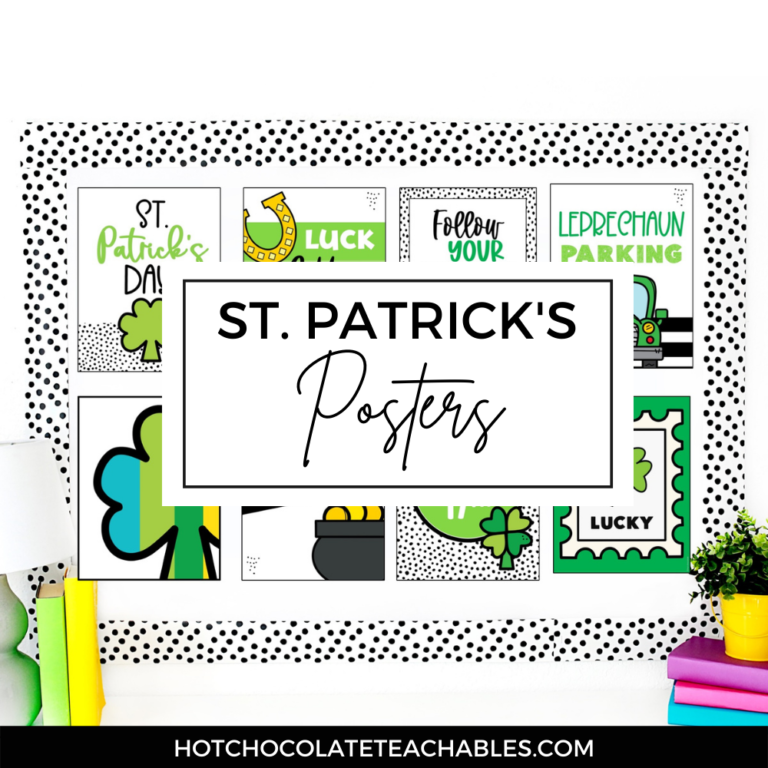 These easy, low prep St. Patrick's Day bulletin board posters are a great way to add instant color to your classroom. While elaborate pinterest worthy bulletin board decor look amazing, I've never had the time to cut, arranged and figure it all out. I've always avoided decorations that seem too complicated or time-consuming. That's exactly why my…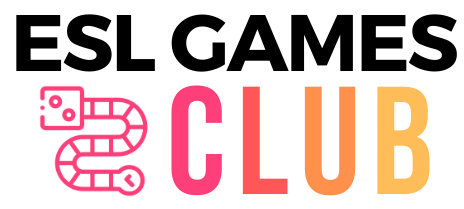 Tired of searching for games and activities that will ENGAGE your students and make learning fun? Each month you'll get:

I'm Brooke! I help English language educators engage their students through skill specific games and resources that will have a big impact on classroom learning. If you need ideas on how to increase student engagement through games, take a look around! – My resources are here to help!